(516) 483-0579 weekdays (518) 734-5435 weekends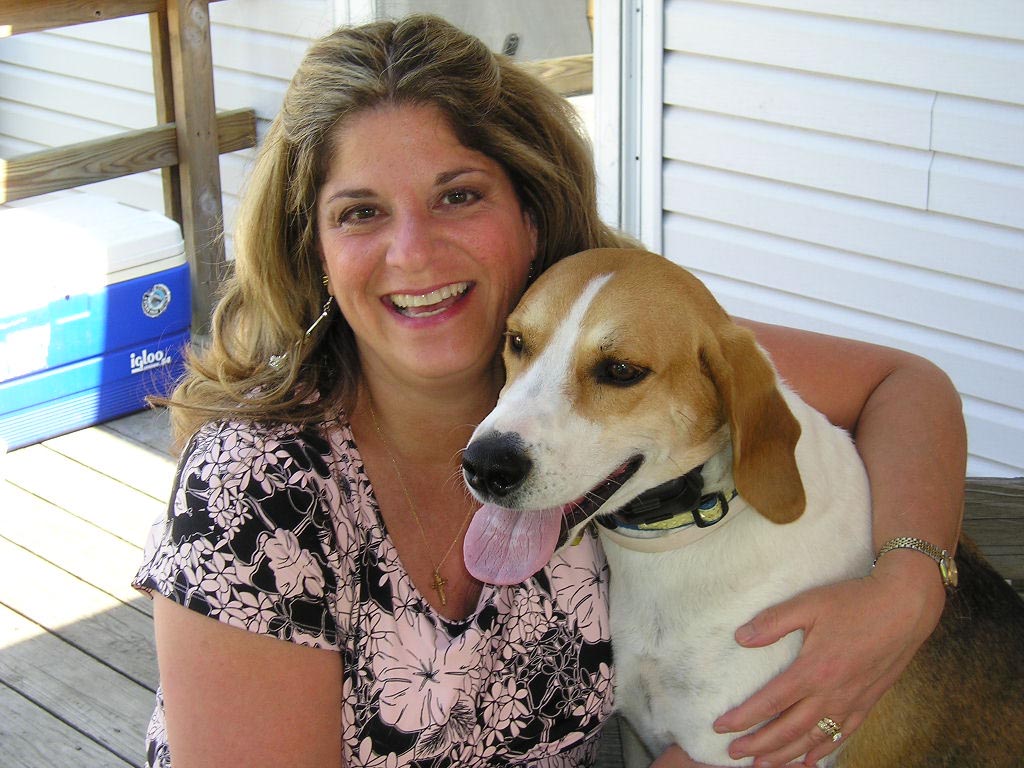 Lorraine Siena Reid – Trainer
Lorraine recently spent some time in Alaska with her husband.  While there they decided to try their hand at Alaska's state sport which is dog mushing.  She got to enjoy the art of mushing under the watchful eye of 2008 Junior Iditaron Champion Jessica Klejka.
For the first four days during Hurricane Sandy Lorraine managed the animal rescue shelter, representing the Petsafe Coalition of Long Island, NY through the Office of Emergency Management (OEM) at Mitchell Field. As the victims of the storm were losing their homes to flooding and wind damage Nassau County OEM scrambled to organize a place to provide safety and welfare for over 150 dogs. She was called upon to be responsible for a team of volunteers who went to great lengths to extend a helping hand to a community in need in the best way they know how: loving their animals and keeping them safe until they could be reclaimed.
Being a business owner Lorraine is always quick to support other women in business, and look to learn from them as well. One such business woman asked Lorraine to like her page on FaceBook, and in doing so she was impressed enough with the style of her page that she began checking it out. Her business was for a skin product that was all natural and was showing great results and numerous endorsements from the skin care community. Ever since adolescence, when Lorraine was left with the souvenir of pock marks, she has been interested in skin care products that claim to have the ability of smoothing the texture of her skin. The claims of this product seemed unbelievable until she saw the results herself. In September of 2012 she not only became a loyal customer, but she also became an Independent Brand Partner with Nerium International. Their main product is NeriumAD which is an age-defying night cream, considered by many as a game changer in the anti-aging market. She has had many of her friends try this product also. She saw significant results in a short period of time. The formation of this company arrived through an accidental discovery in the labs of Nerium Biotechnology Inc., an international research and development company. While researching the potential uses of the Nerium Oleander plant the scientists of Nerium Biotech discovered that the plant's extract delivered remarkable age-defying results when applied to the skin. Promoting Nerium is easy because it is a product she truly believes in. By simply using it, she is asked about the obvious results, the explanation is like sharing a secret you can't wait to tell your best friend about. To discover this amazing product for yourself you can visit her website at: www.letsgetreal.nerium.com.
We are saddened to say we lost Dennis on September 29, 2020 – You will forever be in our hearts! May you Rest in Peace!
Dennis Kanyuk – Activities Director  ( Long Island Branch)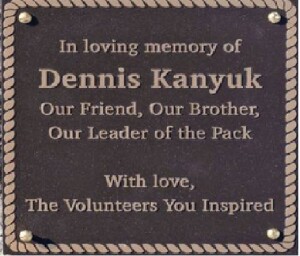 Dennis began working with Happy Paws K-9 Academy in January of 2010 when he adopted his 2nd dog Buddy as a companion to his first dog Laika.  Buddy was extremely shy and afraid of everything and everybody.  To overcome some of Buddy's issues,  Dennis found himself spending a lot of time with Yogi (Lorraine's dog).  With the help of Yogi and by playing games he was able to bring Buddy out of his shell.  He knew Laika's days were numbered (she was 16), he decided to give another dog a forever home – Princess.   Dennis is a retired charter boat captain – the Princess Marie out of Point Look Out on Long Island (hence the dogs name). When Dennis is not supervising play time at Happy Paws K-9 Academy he is volunteering at the Freeport Animal Shelter under the supervision of Bobby and the Strays.  He since has adopted another dog named Lucky. Lucky was found roaming the streets of South Hempstead – since there was no room at the Inn (so to speak – ie. the Freeport Shelter) he decided to foster the dog until her forever home was found. As happens a lot – he grew (as we all did) very attached to Lucky and decided he would be her forever home. Dennis now has three very lovable dogs he calls his family.
Some Communities we serve:
Dog Training in Nassau County New York 516-483-0579
We provide dog training in all of Nassau County, including but not limited to Baldwin, Freeport, Hempstead (including North Hempstead, South Hempstead, and West Hempstead), Franklin Square, Levittown, Lynbrook, Massapequa, Merrick, Oceanside, Rockville Centre, Valley Stream, Wantagh, 5 Towns.
Dog Training in the Catskill Region of Upstate New York 518-734-5435 (weekends only)
We provide dog training in most of Greene County, including but not limited to Hunter, Windham, Maplecrest, Hensonville, Tannersville, Haines Falls, Elka Park, Jewett, Acra, Purling, and Phoenicia (in Ulster County).